How Can I Get Off Probation Early in California?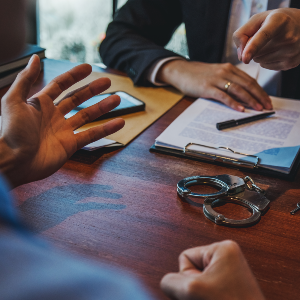 Did you know that probation is the most widely used form of correctional supervision in California? Probation is a court-ordered sanction that allows an individual to remain in the community under a probation officer's supervision. Probation is one of four forms of correctional supervision—the other three being prison, jail, and parole. Typically, courts impose probation sentences only in certain circumstances and with specific terms and conditions that a defendant must follow.
Probation and its conditions may severely reduce your ability to find employment, travel, or live a normal life without fear of violating a condition that may send you to prison or jail. Fortunately, you may be able to get off probation early in California if you secure the help of an experienced Santa Barbara criminal defense lawyer and follow the proper steps. By satisfying all terms on your probation, filing for early termination, and arguing at a hearing why probation is hurting your path to recovery, you may be able to obtain what is formally known as "early termination of probation."
3 Steps to End Probation Early in California
If you're currently on probation in California and eager to put the past behind you, a criminal defense lawyer may be able to motion the court under California Penal Code 1203.3 to have your probation finalized early and, in most situations, file a simultaneous petition under California Penal Code 1203.4 to expunge the underlying conviction. Before you may do so, however, you must first fulfill the following steps:
Satisfy All Terms of Your Probation
The first step to getting off probation early in California is demonstrating to the judge that you've completed the terms of your probation, such as fines, classes, or restitution. All that should be left is the time you have left on probation.
File for Early Termination of Probation under Penal Code Section 1203.3
In the motion for early termination, your lawyer may include why early termination should be granted. Ultimately, you need to prove to a judge that there are circumstances that justify early termination of probation, which may include the fact that your probation prevents you from securing gainful employment, keeps you from advancing at work, or restricts necessary travel.
You also need to demonstrate in the motion that you have paid restitution, have not re-offended, and have finalized any court-ordered programs such as alcohol or drug education. In your filing, consider including letters of support from family members, friends, co-workers, volunteer organizations, employers, coaches, and faith groups. This may help further demonstrate why probation is hurting your recovery.
Argue Your Side at a Hearing
At the hearing, your lawyer may ask the judge to grant your motion for early termination by explaining that your "good conduct and reform" justify the request and that terminating your probation would best serve the interests of justice. Depending on the severity of your offense, you may not have to physically attend the hearing. Your attorney typically knows in advance if the prosecutor may oppose the motion. If so, your attendance is usually necessary.
What Are the Benefits of Securing Early Termination of Probation in California?
There are many advantages to getting off probation early in California. One such benefit is that the earlier you conclude your probation, the earlier you may expunge your criminal record. Once you attain an expungement, you'll be able to look for a job without having the conviction held against you by potential employers.
Likewise, securing early termination of probation eliminates the risk that you could be charged with a probation infraction. If you're arrested for any crime while on probation, the court may sentence you to prison or jail for violating your probation—regardless of whether you're even convicted of the new crime.
Contact an Experienced Criminal Defense Lawyer at the Aron Law Firm Today
If you are on probation for a criminal offense and are interested in terminating probation early, get in touch with the California criminal defense lawyers at the Aron Law Firm as soon as possible. Our knowledgeable attorneys are committed to protecting your rights by investigating the circumstances of your case and producing a strong defense strategy. With the right legal team on your side, you may be able to successfully argue for early termination, expunge your criminal record, and return to the normal life you once enjoyed.
At the Aron Law Firm, we have experience safeguarding clients from an assortment of criminal charges. Our well-versed legal team recognizes the intricacies often involved in California probation cases and stays with you throughout the legal process. To speak with a Santa Barbara criminal defense attorney, schedule a consultation by calling (805) 500-7745 or completing our online contact form today.