3 Rules Convicted Sex Offenders Must Follow in California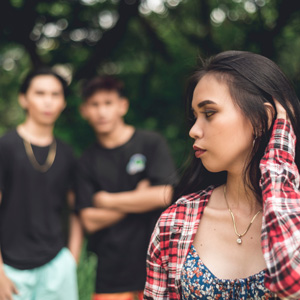 Registered sex offenders are subjected to strict regulations in California. Because of this, convicted sex offenders are banned from partaking in some activities, holding particular jobs, and living in certain places.
Being suspected of a sex crime in California is a serious matter that should never be taken lightly. Even if the accusations are completely false, now is the time to contact a criminal defense attorney, as you could still face severe, lifelong penalties if convicted. When you partner with an Aron Law Firm sex crime lawyer, they will create a solid defense strategy for your case.
What Rules Do Sex Offenders in California Have to Follow?
Few criminal charges can upturn your life and destroy your reputation like a sexual offense. Convictions for these types of crimes not only come with tough social stigmas but legal regulations as well.
Sex Offenders in California Must Publicly Register Online
Under California Penal Code 290, anyone convicted of a sex crime in the state must register themselves on the California Megan's Law Website, where their information (including their name, photo, and other identifying information) will remain for many years, depending on the conviction.
According to California Senate Bill (SB) 384:
A Tier 1 sex offender must maintain their registration for a minimum of 10 years.

A Tier 2 sex offender must maintain their registration for a minimum of 20 years.

A Tier 3 sex offender must maintain their registration for life.
Sex offender registration information must be updated with the local authorities every year or any time the offender moves to a new address. Those deemed "sexually violent" must update their information every 90 days.
California Sex Offenders Must Disclose Their Status When Working with Children
Registered sex offenders in California who receive or apply for a paid or volunteer position that entails working directly with minor children must disclose their sex offender status to the organization or employer at the time of their application or acceptance of the position.
However, if the sex crime conviction involved a minor under the age of 16, they are prohibited from applying for or accepting a position that entails working directly with a minor.
Convicted Sex Offenders Are Restricted on Where They May Live
In general, registered sex offenders are restricted from places where children tend to congregate. Living or working within 1,000 feet of a school or park is prohibited for most California convicted sex offenders.
Violating this offense may come with penalties including up to a year in county jail and fines of up to $1,000.
Do Not Risk a Sex Crime Conviction in California Without a Criminal Defense Attorney
Spending time behind bars, hefty fines, and other harsh sex offender regulations are high-stakes penalties that you should not risk by trying to fight your case alone. If you were arrested for a sexual offense in California, attain the help of a qualified Aron Law Firm criminal defense lawyer. Our team will support you during your case by helping you understand your legal options, what to expect during the process, and building a strong defense to safeguard your interests.
Call us at (805) 618-1768 or complete our contact form to discuss your sex crime case with our team today.