Are Minors Required to Take a Breathalyzer Test in California?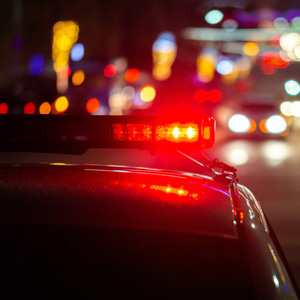 In California, minors may refuse a breathalyzer test. However, this choice is not without consequences. Refusing a breathalyzer test often has serious legal consequences, including license suspension and DUI charges.
Minors make mistakes. They are at a point in their lives where they feel invincible. However, their youth does not exempt them from facing the consequences of their actions. Still, they should not have to face life-long consequences because of a mistake they made as a young adult. At Aron Law Firm, we believe that everyone deserves a second chance. Our experienced criminal defense attorneys are committed to helping our clients fight for the best possible outcome to their situation.
What Are the Consequences of a Minor Refusing a Breathalyzer Test?
If a minor refuses to take a breathalyzer test, they face serious legal consequences under California Vehicle Code (CVC) §23136. Also known as California's Zero Tolerance Law, VC 23136 prohibits minors from operating a vehicle with any detectable alcohol in their system, whether they have a high enough BAC to be considered "under the influence" or not.
A violation of VC 23136 could lead to the Department of Motor Vehicles suspending the minor's driver's license for a year. They may also suspend the minor's license for two years after refusing to take a breathalyzer test if the following apply:
The minor previously refused another breathalyzer test
Minor has been convicted for a previous DUI or another type of violation
Along with breathalyzer tests, underage drivers who refuse to take chemical tests face a 1-to-3-year license suspension. The length of the suspension depends on the number of prior convictions the minor has under California Vehicle Code 23136. A first offense may result in a 1-year license suspension, a second offense within ten years may result in a 2-year license suspension, and a third (or subsequent offenses) within ten years may result in a 3-year license suspension.
California's "Zero Tolerance" Law for Minors
For an adult to be found guilty of a DUI in California, their blood alcohol level (BAC) must be at least 0.08%. However, this is not the case for drivers under 21. California's zero-tolerance policy for drivers under 21 states that if they have any alcohol in their system, even if it is below 0.08%, they will face DUI charges. California has various thresholds for underage drunk drivers, with penalties worsening depending on their BAC. Those thresholds are:
BAC of 0.01% or Greater
Having any amount of alcohol in your system as a minor, even as low as 0.01%, means you may face losing your license for one year. While this charge does not count as a criminal DUI charge, the conviction will still be on your record if found guilty.
BAC of 0.05% or Greater
Having a BAC of 0.05% as a minor means facing criminal charges that will be on your record, losing your license for a year, paying a fine of $100, and being required to attend a three-month DUI course.
BAC of 0.08% or Greater
The consequences faced with a BAC of 0.08% or greater as a minor are the same criminal charges faced by adults. These consequences include thousands of dollars in fines, court fees, up to six months in jail or juvenile custody, a three to nine-month DUI course, suspension of your driver's license, and years of probation.
Is Your Teen Facing DUI Penalties? Contact Aron Law Firm Today
At Aron Law Firm, we understand that addressing legal issues may be stressful, especially when it is your own child. We are proud of our client-centered approach that allows us to understand each client's unique circumstances and needs. No matter how complicated your legal concerns may seem, our goal is to make the process as smooth as possible while obtaining optimal outcomes.
As a parent, the last thing you want is for one decision to determine the course of your child's future. Our DUI defense attorneys can help you protect your teen's best interests. Contact our firm today at (805) 618-1768 or complete our contact form to schedule a consultation.