Types of California Juvenile Drug Offenses & Consequences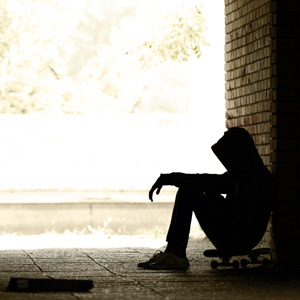 Alcohol and drugs are two of the most common reasons minors are arrested. In terms of drug-related offenses, the most common charges minors face are possession of drugs, drug trafficking and driving under the influence. The drug type and quantity may significantly impact the severity of the charges, and in extreme cases, a minor may be tried as an adult.
A teen facing drug charges is a scary time for the parents and the teen. At Aron Law Firm, we understand that this is a tense time in our clients' lives and are proud to offer the support they need to seek a favorable outcome. No one wants a minor's life to be determined by a choice they made in their youth. At Aron Law Firm, we can help your teen get the second chance they deserve.
The 3 Common California Juvenile Drug Offenses
As mentioned above, the most common drug-related offenses teens are arrested for are drug possession, drug trafficking, and driving under the influence.
Juvenile Drug Possession
California has legalized marijuana use for individuals over the age of twenty-one, so it and other drugs are still illegal for minors to possess at any time. This includes the following drugs:
Methamphetamine
Heroin
Cocaine
Ecstasy
LSD
PCP
Any minor caught in possession of a controlled substance may be charged with delinquency and face delinquency proceedings in the juvenile court system.
Juvenile Drug Trafficking
It is difficult to comprehend teens committing any crimes, but the truth is that teens are vulnerable to being recruited by adults to disrupt drugs for them. Teens are lured in with the promises of a lot of money and that even if they get caught, it will not be a big deal because they are young. However, a teenager's youth does not excuse them from accountability or criminal charges.
A teen caught committing drug trafficking acts such as transporting, selling, administering, or giving a controlled substance to another person may be arrested and face serious consequences. A minor may face drug trafficking charges for simply offering or agreeing to a drug trafficking act.
Drug trafficking charges are not limited to street drugs (heroin, cocaine, LSD, etc.); they also encompass prescription drugs (Xanax, Vicodin, etc.) when they are not sold or administered through a valid prescription.
Juvenile Driving Under the Influence
While many teens understand that driving under the influence is illegal, they are often surprised to find out they may be held criminally accountable for their actions. Most often, teens are arrested for driving under the influence of marijuana and prescription drugs. A teen may be arrested for driving under the influence of a prescription drug, even with a valid prescription.
Consequences for Juveniles Arrested for Drug Crimes
California Health and Safety Code 11350(a) prohibits the possession of any controlled substance if you do not have a valid prescription. Regardless of the offender's age, they could face severe penalties for violating this code.
However, California's juvenile court system does a variety of different options when dealing with juvenile offenders. The juvenile court system primarily focuses on rehabilitation rather than punishing them. Juveniles' consequences are meant to help them, not imprison them. Common penalties faced for juveniles who commit drug-related offenses include:
Drug counseling or other forms of counseling (family, behavioral, or mental counseling)
Fines or restitution
Community service or classes
Driver's license suspension (even if the crime did not involve a vehicle, a judge might still suspend or cancel a minor's license until they are 18)
Juvenile probation
Juvenile detention
Juvenile diversion options
When a teen is arrested for a drug-related offense, the officer may release them to the custody of their parents or guardian, or they may detain the teen and send them to juvenile hall. If the teen is taken to juvenile hall, unlike adult offenders, they do not have the option of posting bail to secure their release. However, an effective and experienced juvenile defense attorney may be able to convince the court to release the teen from custody and instead remain at home while the case unfolds.
Contact an Experienced Juvenile Criminal Defense Attorney
At Aron Law Firm, we take a client-centered approach to each case, devoting our time and energy to understanding our client's unique needs. We recognize that it takes a deep level of care to protect the future of a child under the age of eighteen, especially when they are facing a criminal charge for violating California Health and Safety Code 11350(a). While the courts do their best, the California juvenile court system may be detrimental to a developing teen, which is why our team is determined to do everything we can to keep them out of it.
When your teen needs defending from a criminal charge, you must partner with an attorney with the necessary skills, resources, and knowledge to construct an effective defense strategy. Call our experienced juvenile criminal defense attorney today by completing our contact form to request more information, or call (805) 618-1768 to schedule a consultation.