How a Revenge Porn Accusation in California Could Affect Your Life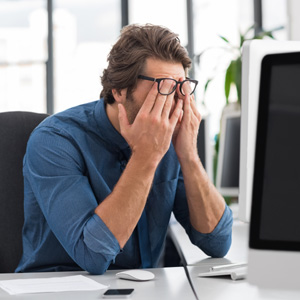 Revenge porn is a form of sexual harassment that involves the distribution of private, sexually explicit images or videos posted online without the consent of one or more parties involved. The practice is illegal in California, where it is considered a crime to distribute such material if you know you do not have permission to do so.
California penalizes any sex-related crimes as serious offenses. Therefore, if you have been accused of revenge porn in California, you could be facing severe, lifelong penalties. Do not face these consequences alone. Get in touch with an experienced Santa Barbara criminal defense attorney who may help. At Aron Law Firm, we have the skills needed to protect your interests.
What You Should Know About California's Laws Against Revenge Porn
California law makes it illegal to post an image of nudity or sexual activity without the consent of the depicted person under Penal Code 647(j)(4). The law covers any images or videos published or sent on or through:
SMS text message

Messaging apps (such as WhatsApp or Messenger)

Social media platforms (such as Instagram, Facebook, or Snapchat)

Video-sharing platforms (such as YouTube or TikTok)

Other websites or apps (such as OnlyFans or pornography websites)
If you are accused of sharing or posting revenge porn, there are a few things you should not do:
Do not panic:

It is natural to feel anxious and confused, but panicking will not help the situation.

Do not say anything to the police without first speaking with your attorney:

Even if their intentions seem innocent, every word could be used against you later on in court.

Do not give them access to your phone or computer without first speaking with a lawyer:

In cases such as these, where technology is involved, and charges may be serious, what might seem like an innocent mistake could be seen as evidence of wrongdoing by prosecutors.
If you have been accused of posting revenge porn, it is important to talk to an attorney about your case. A seasoned criminal defense attorney may help you understand the laws against revenge porn, how they apply to your case, and craft an effective defense strategy to protect your rights.
Possible Penalties for Posting Revenge Porn Images or Videos in California
A violation of Penal Code 647(j)(4) may be difficult to prove because there are many ways people may share your photos online without your knowledge or permission. However, any accusation that you have posted revenge porn should never be taken lightly because the penalties for violating Penal Code 647(j)(4) are harsh. They include:
Up to six months in jail

$1,000 in fines for a first offense
For each subsequent offense, penalties may increase by one-year imprisonment and an additional $1,000 fine.
You may also be required to register as a sex offender, which means that you will have to provide personal information, such as your address and whereabouts to the state registry. This public registry keeps track of all registered sex offenders and makes this information available on its website for anyone who wishes to view it. In addition, if you are required by court order or other applicable law to pay restitution for the victim's loss or injury arising from the crime, then this would also be part of your sentence.
Accused of Publishing Revenge Porn? Hire a California Criminal Defense Lawyer Today
If you are facing a revenge porn allegation in California, it is important to contact an Aron Law Firm attorney immediately. Our team has experience protecting clients from an assortment of sex crime-related criminal charges, so we know and understand all of California's sex crime laws, including those related to revenge porn.
Contact our office today to begin discussing your situation with an Aron Law Firm criminal defense attorney by calling (805) 618-1768, or you may complete our contact form. Reach out to us any time, day or night.