What Will Show Up on Your California Background Check?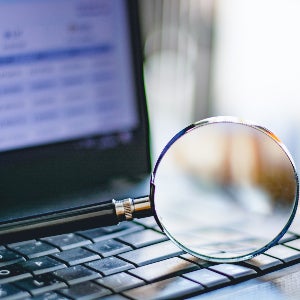 If you're among the estimated one in three California residents with a criminal record, you may be worried about how it will affect your job search. After all, it's not uncommon for employers to ask about criminal history on job applications, and if you have a criminal record, it could end the process before it's even begun. The rules surrounding background checks can be hard to understand. This is especially true in California, where background checks require special considerations.
If you have a criminal record and are worried about whether it might show up during your California background check, you're not alone. While criminal background checks can reveal a wide variety of information about your history, job seekers with criminal records still have substantial protections under California law. Here's what you need to know.
What is a Background Check?
A background check is a process a company uses to verify your history. This includes information about your criminal history, education, employment, and other activities from your past. This can include negative information on a credit report, worker's compensation records, and DMV driving records. When it comes to your criminal history, a background check will generally reveal if you've been convicted of a misdemeanor or felony, though there are several exceptions.
It's unlawful for an employer or company to gain access to information regarding an arrest that didn't lead to conviction, a conviction dated more than seven years from the date of the check, a conviction for which the person checked received a pardon, an arrest leading to the completion of a successful diversion program, expunged and sealed convictions, and certain marijuana offenses.
Understanding the Exceptions to Background Checks in California
While background checks are legal in California, California law imposes several restrictions and obligations on employers when performing them. Some of these are found in:
California's ban the box law: Officially known as the "California Fair Chance Act," this law bans employers from asking about your criminal history before making a job offer. Even after making an offer and realizing your criminal background, the employer can't deny you because of a conviction without making an individualized assessment.
The Los Angeles and San Francisco fair chance ordinances: This ordinance, which was in place before ban-the-box, offers similar protections: if an employer decides to deny employment based upon your criminal history, you have a chance to provide evidence of why employment is still justified.
The Fair Credit Reporting Act: This law states that employers are required to gain your written consent before they conduct a criminal background check. Likewise, they must provide notice to the applicant if they deny employment because of this information.
The California Information Privacy Act: This law states that if an employer is doing a background check, they must give you the option to view this check.
Anti-discrimination laws: State and federal laws prohibit California employers from discriminating against applicants, including those with a criminal record.
Likewise, it's important to note that negative information may be cleared from a background check through expungement, Certificates of Rehabilitation, Governor's pardons, sealing juvenile records, and petitions for a finding of factual innocence.
Contact a Skilled Criminal Defense Lawyer at The Aron Law Firm
If you have additional questions about your California background check or want to discuss your case with one of our knowledgeable California criminal defense lawyers, get in touch with the Aron Law Firm today. With years of experience helping clients just like you, our best-in-class lawyers can help you determine whether their criminal or credit history illegally had a role in an employment decision and, if so, whether you can pursue a case against the employer.
If you're interested in cleaning up your criminal record or fighting against the at-fault employer, call a Santa Barbara criminal defense attorney at the Aron Law Firm today to discuss your legal situation and determine what options are available to you. Our experienced team is dedicated to helping each of our clients and will remain by your side throughout the legal process. To talk to a criminal defense attorney, schedule a consultation by calling (805) 500-7745 or completing our online contact form today.